Welcome to Keith's Corner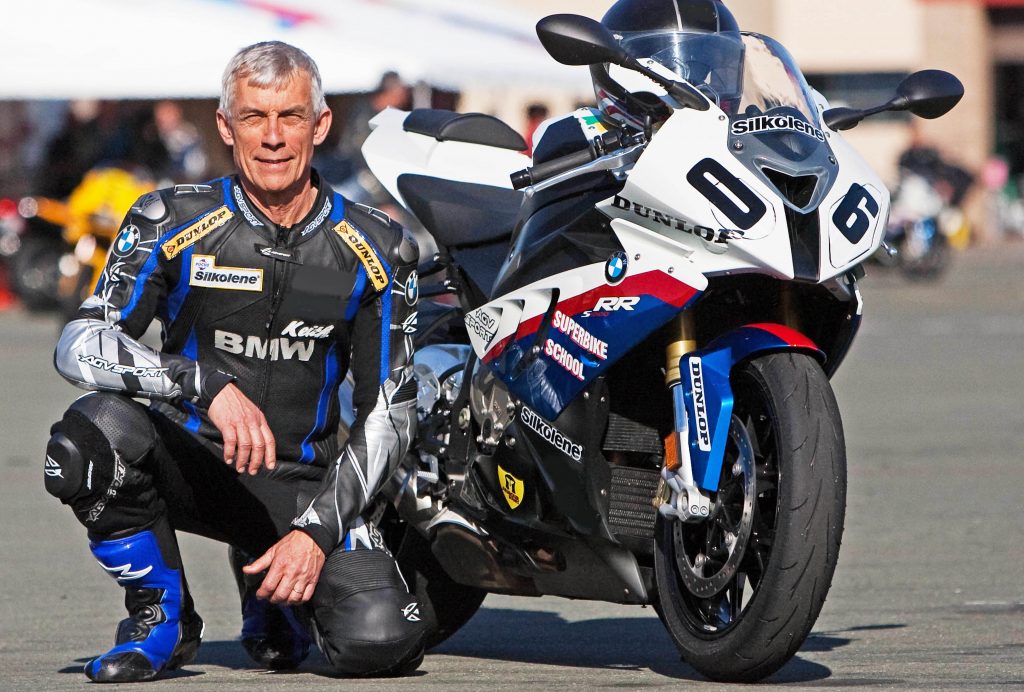 I started training riders in 1976 on a friend's suggestion. At the time, I was racing in the newly established Superbike national series. Like any rider I was full of enthusiasm; my life revolved around racing. But, the idea of helping other riders wasn't my passion, yet—it was selfish. By helping others, I thought, it would inspire and drive forward my own quest for improvement, and it worked.
When exactly the transformation from rider to researcher/writer/educator happened I can't say, but it did. I understood there was a technology to rider improvement and step-by-step it has unfolded over these past 40 years. Here in Keith's Corner you will find many articles on riding to help.
Truly, after writing three books on the subject I believed my work was nearly over. Now, years later, I have to laugh because it seems as though it's just begun. New avenues to coaching and rider training are opening nearly every school session. At this writing, we've developed 147 individual exercises, or drills as we like to call them, to assist riders in their quest for improvement.
I say we because it is a team effort. Through our branch schools we run 12 months, around the globe. As new training techniques reveal themselves, I'm able to test their effectiveness before folding them into the school's curriculum.
Each time a new insight into riding appears, it often looks like THE answer to rider improvement. However, these decades of training have taught me just how multi-faceted riders' problems and their solutions really are.
There is no silver bullet technique. Riders must learn the individual skills to discover the art of cornering. Cornering— Learn the Skills—Discover the Art is more than just a cute catch phrase.
We do hope you will join us in discovering it.
Keith Code
PS: Here is a link to my year-by-year bio from the 60's till now.
Lock in your spot! Register now!