2.1 million mile test results
When BMW built the S1000RR superbike, they went straight to the top. Never before has it been so easy to keep so much power under control. This is just as true on public roads as it is down on the racetrack. The RR label shows that it is a full-blooded racing bike, even though it can also be ridden with a number plate attached. To top it all off is an engine which is BMW's absolute pride and joy. Visit their site at www.BMWmotorcycles.com.
Lots of tire manufacturers are in the high performance tire market but if you look over the history of it you'll see that Dunlop is the company that sticks with you and for you. They've put so much into sport riding and racing for so many years, not just in the high profile racing scene–and you won't be able to name another company that has done that kind of R&D with every level of the sport in mind.
We are proud to provide the Dunlop Qualifier 3+ and Qualifier 4 on our school bikes and their slicks for racing. We have been using Dunlop tires at the Superbike School for 41 years and during that time their commitment to providing top tier rubber has never wavered. Our riding coaches win and our students win because they trust the tires and that takes a big load off their minds when training and improving.
Visit their site at www.dunlopracing.com – Keith Code

After putting nearly a thousand riders into our gear this past year, we're impressed with the quality of the AGVSPORT leathers, boots and gloves. The number of repairs from usage, and even crashing has been very low. AGVSPORT is a fantastic value, their leathers rock and this is provided at very reasonable prices. The nationally dealer-distributed AGVSPORT line continues to give great benefits for our coaches and students. Visit their site https://agvsport.com/ to view the complete line of motorcycle apparel.
Get Premier Superbike School student deals on AGVSPORT custom leathers at https://agvsportusa.com/custom. Discover information about racer sponsorship/support by clicking here, or call (469) 250-9677. Mention CSS VIP Member.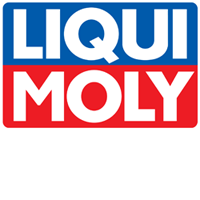 LIQUI MOLY is a German lubricant company that has been around since 1957. LIQUI MOLY is a large player in the international motorsports scene. You may have seen their banners at Formula 1 and MotoGP races on TV. In fact since 2015, all the MotoGP Moto2 and Moto3 bikes exclusively run LIQUI MOLY engine oil. This is the exact same oil sold to the general public and of course what we run in our fleet of motorcycles.
On the technical side LIQUI MOLY's engineers and chemists regularly test and upgrade their line of products. They incorporate new technologies to conform with modern engine requirements as well as environmental technical specifications.
LIQUI MOLY's products cover automotive, motorcycle and the whole gamut of the powersports market. LIQUI MOLY is distributed in the USA by Parts Unlimited and Drag Specialties. Check with your favorite dealer and ask for it, or use the Dealer Locator and Oil Guide on their website at www.liqui-moly.com.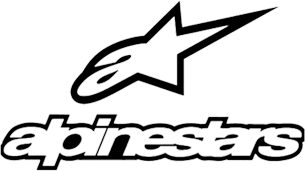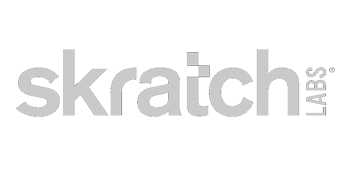 Skratch Labs makes real fruit hydration drink mixes. Skratch Labs drink mixes were formulated by sports scientist and cycling coach Allen Lim, PhD, who was a permanent fixture on the best Tour De France cycling teams for years. As part of his job, he would create hydration mixes "from scratch" using all natural ingredients for his athletes. Real fruit, all natural cane sugar, etc. His product was so sought after, athletes sponsored by other brand's products would run this homemade mix in their water bottles while competing. His unique product is backed up with years of experience and hard science: facts, figures, testing, measurements. We are very happy to make this product available to our students to keep them fresh and alert while riding with us at the California Superbike School. Visit Skratch Labs
R&G Racing designs and manufactures a growing range of innovative and functional bolt-on motorcycle accessories, the core of the business being crash protection. Utilizing modern CNC machining and aircraft-grade metals, as well as other materials, they set the standard in the crash protection business, offering protection from front to back of the motorcycle products. They make products such as engine case covers & sliders, frame sliders, radiator guards, exhaust protectors, fork protectors, swing-arm protectors, and fender eliminators. To purchase R&G products in the USA, go to https://twistedthrottle.com/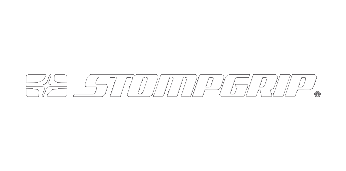 Stomp Grip is used by street riders, trackday regulars, and racers all the way to World Superbike & MotoGP. Stomp Grip is the most economical upgrade you can make to a sport bike and the results are immediate. We highly recommend Stomp Grip to all our students and use it on our entire fleet. Being able to grip the bike with your legs increases control and confidence by solidly connecting your body to the bike. Visit StompGrip.com
Roadracing World comparison test findings (Feb. 2003 issue) Rated Armour Bodies:
• #1 in Finish
• #1 in Flexibility
• Exceptional Fit and No Burn Through
Other companies claim to be the best, but Roadracing World proved what Armour Bodies have been saying for years.  Visit their site at www.armourbodies.ca.
KYT makes millions of helmets for many other brands you have heard of. Now they are marketing these under their own name in the USA. In Europe they are marketed as the Suomy brand. They are worn by 12 different riders in the MotoGP paddock. The main advantage is a large view port enabling an unobstructed view in a hung off position. https://www.kythelmet.com/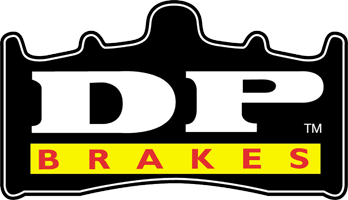 DP brakes specializes in performance brake pads. They out-perform OEM pads with no noise, no fade, better longevity and less dust. We are very happy to use these pads in our fleet.  https://www.dp-brakes.com/

LEOCH® is global leader in powersports battery manufacturing, offering the most comprehensive battery range available on the market today. Our extensive range of powersports batteries include: Lithium-Ion, Factory Activated AGM, Dry Charge AGM and Conventional. LEOCH® powersports batteries have been built to perform and designed for those who demand only the best. Whether your racing on the track or cruising the highway – LEOCH® has the right battery to fit your needs!  Visit their site: https://www.leoch.com/
Since 1933, D.I.D has provided uncompromised quality products, driven by technology, and is the World's #1 original part supplier for Japanese and European motorcycles. Pushing the boundaries of performance and setting new standards for quality and innovation with unrivaled quality, D.I.D stays driven to provide the best possible components for the powersports industry worldwide. What Drives You?
Visit the D.I.D website at www.didchain.com to find the proper drive components made for you and your bike.
Lock in your spot! Register now!